An Ode to Goji (And Other UDG Superfoods)
It's a bird… it's a plane… it's SUPERFOOD!  And it is all over the Uno Due Go menu.  Now, some of you are probably wondering what superfood is. In fact, you might be able to infer its meaning from the name.  You might be thinking it's a type of food that is super delicious or super awesome, and that is most definitely the case, but superfoods are classically defined as a group of foods that are calorie sparse, rich with anti-oxidants,  essential nutrients and have an extremely high phytonutrient content.  Phytonutrients (or Photochemicals) are like the "atom bomb" to oxidative stress, cancer and inflammatory related diseases. They are a derivative of plants and thus only found in nature.  In other words, they are super good for you (and super tasty too!)
Some types of superfoods include fruits (especially berries), grains, fish, green-leafy vegetables, citrus fruits and many types of beans.  There is one type of superfood that UNOs has had a long lasting  love-affair with.  Take our very popular Power Salad.  The thing that makes our Power Salad so special is our famous Goji Berry mix.  We really want to pay homage to this delicious berry for all its super powers.  Goji berries (or Wolfberries) are a leader of the pack in the superfood gang.  They are a bright orange-red berry that comes from a shrub native to Himalayas. Over time, people have used Goji berries to treat many common health problems like diabetes, high blood pressure, fever, cancer, heart
disease and age-related eye problems.  Our Goji berry mix is special and unique to UNOs.  It contains not only Goji berries, but also pepitas (pumpkin seeds), raisins, roasted soy nuts and slivered almonds.  The healthy and delicious Power Salad fame encouraged us to bring it right over to the Uno Due Go menu; all hail the power of the Goji mix! 
The Goji berry is not the only superfood to grace the UDG menu.  We have strategically placed a plethora of superfoods throughout our recipes to keep them healthy, delicious and nutritious.   We have even created a couple of  "super-fied"  smoothies containing chia seed, bee pollen, hemp seed, flax seed, spirulina and raw cacao power. They not only enhance the nutritional value of the smoothie but also provide you with that extra added punch of an all-natural energy boost that will keep you energized (like Superman) for the whole day.   
Some other superfoods that you'll find on the UDG menu are wheat, rye, spelt, flax, millet and barley –found in the delectable Seven Grain bread that is baked in our woodstone oven each day.  Then there's my personal favorite, Arugula aka Rocket Salad, part of the cabbage family, which got its name from being an effective stimulant and aphrodisiac. Essentially its energy and romance packed into a delectable green leafy vegetable, what more could a person want?  There's also the deliciously crunchy red cabbage, which has 36 anti-cancer chemicals!  Our organic granola for our yogurt parfaits and Triple Berry smoothie is also a greatly beneficial superfood that tastes great and is a wonderful source of fiber. Avocado, Mango, Banana and Coconut are some other superfoods that you will find sprinkled throughout our menu. 
At the end of the day, we wanted to pay homage to these life-saving-and-sustaining superfoods that provide amazing taste profiles to our recipes and nutritional value that would make even Susan Powter proud ("Stop the insanity!"). Basically, if you look at UDG's Power Salad, Pan Asian Salad and Thai Chopped Vegetable Salad (among others), you will revel in the  fact that we have captured the essence of beauty and vibrancy in color with the freshest ingredients possible PLUS all the great health benefits to boot, without making it overly obvious that is HEALTHY.    After all, being able to eat deliciously healthy food is SUPER, isn't it?
Meet the UDG Family
Opening a new concept, albeit exciting, has been no easy task.  The fast/casual restaurant sector is new for the Uno Restaurant Corporation, so it has been an exciting learning process for everyone involved.  At Uno Dué Go there is a very special team of people who have been working diligently to make sure the opening of the restaurant in October will be a smooth and seamless process.  I, for one, am proud of the work that has been accomplished so far but I have to say, I wouldn't have been able to do it without the Uno Dué Go family.  I call them family because to me, they are exactly that; a wonderfully supportive group of people who have been there through the exhilarating process of opening a new restaurant.  
 We are so love in with our little UDG family that we want you to meet us.  We figured, if we took the time to introduce ourselves to you, then you will absolutely want to come and meet us in person.  I'm not one toot my own horn, but we're pretty amazing.  We hope you will come in and say hello to each and every one of us!
Jamie Strobino 
There are really only two words to describe Jamie Strobino: restaurant rockstar.   This man knows how to run the pants off of a restaurant.  With over thirty dedicated years in the restaurant and hospitality industry, is our Senior VP of New Concepts.  He is the man who dreams big when it comes to creating new concepts that are unique and successful.  
Some of Jamie's past conquests include Border Café/Jose Tejas Company, Not Your Average Joe's and the Hard Rock Café.  Jamie was hand-picked by the big cheese, Frank Guidara to shepherd Uno Due Go, where he recognized the need for a fresh, new concept that would bring creative food flair to the Boston area that promises delicious, local and scratch-made food in a fast/casual environment.
Jamie hails from Scituate,.  He absolutely loves to try new and exotic foods.  Some of his most unique tastings include Clay pot chicken in Guangzhou (including head and talons!), outrageously expensive white asparagus in Paris and fresh goats milk directly from the goat, outside of Beijing.  Jamie loves to spend time with and cook for his family.  His specialty is grilling. He loves to experiment with all types of food where he has been known to sauté or grill 'em up in the most delicious way. 
Rob Lis 
Rob Lis grew up in Winchendon, MA and moved to the Boston area when he was 13 years old. In short, Rob is a restaurant-industry warrior, having worked in the restaurant industry for an impressive 38 years. His passion for his work shines through in his kind and generous personality. 
Rob is very familiar with the fast/casual sector of the restaurant business and has also been a bakery guy for many years.   He has worked his magic at such places like Au Bon Pain and Cosi, in multiple locations in Boston.  Rob has also been the owner and operator of two Boston-based bakeries. He IS the muffin man.  
He is very proud of the opportunities he has provided for the people and is passionate building sales, profits and people.  We are very happy to have him on board the UDG team.  
In his spare time, Rob likes to play, golf, go running and cycling. His favorite food is fried chicken.  The weirdest thing he's ever eaten is braised cow tongue.  Rob loves to cook beef stew, follow the stock market, read Modern Bakery Magazine and watch repeats of retro shows like The Sting.   
Stephen Gallup 
Stephen Gallup is a restaurant veteran.  If there is anyone that knows the ins and outs of cooking, it's this guy.  Having worked for Uno's for 12 years, he has held pretty much every position you can imagine, from server to bartender to cook.  Stephen's real expertise lies in his ability to rock a new restaurant opening harder than a Aerosmith concert at the Tweeter center.  
Prior to his UNOs career, he went to school at Embry Riddle Aeronautical University for aeronautical science. He enjoys Reggae music, and watching Nascar on Sundays. He also enjoys reading Dale Carnigie "How To Win Friends and Influence People" and Anthony Bordain "Kitchen Confidential". Stephen's favorite thing to do at the moment is perfecting a pork tenderloin by grilling it 5 minutes per side on the grill and then finishing it off in aluminum foil where it slowly cooks itself to a juicy perfection.
Eric Caron 
Eric Caron, originally from Southern Maine has been a long-time sufferer of middle child syndrome (3rd of 4 kids).  He's a culinary school graduate, and was a division 1 swimmer. He also has a B.S. in nutrition.   
Eric has worked in various independent restaurants in Kennebunkport, Portland and Bar Harbor, Maine (which happens to be one of his favorite places). He moved to Boston in 1999 to work for the Four Seasons Hotel Boston. He rose through the ranks to become sous chef de cuisine. 
Eric became the Uno Dué Go Development Chef in January.  He has been instrumental in helping create a UDG menu that is delicious, creative and very unique.  He appreciates the opportunity to harness his passion for fresh and healthy foods that are crave-able, and at the same time, indulgent!
Eric has been married for 12 years, has three kids and one dog (although his dog is more like a first child). In his free time, he enjoys kayaking, hiking, gardening, and outdoor adventures with his family.  His favorite foods are Indian, Korean, Thai and Vietnamese. He absolutely loves to cook Indian food and deliciously decadent desserts.  He is also a self-proclaimed coffee addict. Fair trade organic, anyone?  
Renee Gannon 
Renee Gannon was born and raised in Beverly, MA.  She has worked in the food & beverage industry since she was 16, with her very first job being a cake decorator apprentice.  That is pretty much where she began her love affair with food  One of her other passions has always been animals so after graduating high school, she went on to obtain her B.S. from the University of New Hampshire in Zoology and Animal Behavior.  
Renee spent time volunteering at the New England Aquarium and even did an internship in Southern Texas working with Snow Monkeys at a rescue and rehabilitation facility.  She moved out to Los Angeles, CA where she worked for four years as a website editor and brand ambassador for a start-up organic baby food company called Tastybaby. She joined the UNOs family a year ago, as a server, expo and salad cook, re-igniting her love of food and the restaurant industry.  
Renee loves to surf, body board, cook (Mexican and Italian are her favorites) and spend time with her menagerie of rescued animals (two cats and a Chihuahua/Terrier mix cat-dog).  She is addicted to the Food Network and riding her scooter around the North Shore. 
In Search of the Perfect Grilled Cheese
I love cheese.  I love bread.  Naturally, I get excited when the two are paired together.  Lately, I've done a lot of thinking about what makes the perfect grilled cheese sandwich.  I've come up several criteria that I find are crucial in crafting that elusive melt-your-heart-with-melted-cheese sandwich.  First of all, the bread should be grilled to a crisp perfection.  This can be accomplished by spreading a
thin-layer of butter (not margarine) over two artisan slices of bread.   The center of the sandwich should be melty, creamy, slightly sharp and savory with just a hint of sweetness to offset the saltiness of the cheese.  Are you craving a grilled cheese sandwich yet?
Now, sit back, relax and close your eyes.  Imagine yourself back to the days when you were a child.  You're sitting at the kitchen table watching your mother work diligently over the stove with her cast iron skillet, making that delicious grilled cheese sandwich that you remember so fondly from your childhood.  Did she use Cheddar? American? Swiss?  Did she add tomatoes,  ham or maybe even bacon?  Did she serve it with a piping hot bowl of tomato soup that warmed your heart and soul?  These are the memories that I have of my own mother making me a grilled cheese sandwich.  I absolutely loved it as an after school snack after traipsing home from the bus stop on a chilly autumn day.  My mother and I would sit at the kitchen table, pulling apart those melty triangles and sharing stories of our day, all while licking the cheesy butter residue off our fingers and enjoying a few moments of relaxation after a long, hectic day. 
In developing the Uno Dué Go menu, we were determined to craft the perfect grilled cheese sandwich.  It is, after all, one of the most iconic comfort foods in the country.  A grilled cheese sandwich is simple in concept, yet complex in potential and possibility.  We set out on a road trip to sample and assess some of the countries most perfected grilled cheese sandwiches.  We saw everything from the most creative gourmet delicacies to the simple, down-home, american-cheese-meets-bread love-affair.  I'm not going to lie, it was downright tough coming up with the perfect recipe.   After many hours in the UNOs test kitchen, we decided to stick with tradition (with an Uno Dué Go spin, of course).  Most importantly,  we wanted to pay homage to moms everywhere for keeping the beloved grilled cheese sandwich alive and deliciously memorable. 
Are you dying to know what's in our grilled cheese sandwich yet?  I am willing to divulge the recipe because I'm a nice person and I like you for reading this article.  The Uno Dué Go grilled cheese sandwich is simple. We take two slices of artisan sourdough bread with a generous slather of fresh, local butter.  We add thinly sliced, sharp white Vermont cheddar cheese and shaved Vermont cheddar cheese curds.  We really enjoy the sharp, saltiness of the cheddar with the contrasting texture of the gooey meltiness from the shaved cheese curds.  What really puts this grilled cheese sandwich over the edge is our top-secret tomato marmalade. 
The base of the marmalade is made with slow oven-roasted tomatoes that we incorporate into a heavenly mixture that we spread on the side of the bread (with the cheese).  Imagine what it would taste like if a tomato bisque married a grilled cheese sandwich. I simply cannot explain to you in words the intensity and complexity of flavors that exist in our grilled cheese, eating it is the only way to do it justice. Now that you know about our grilled cheese sandwich, we are ready to proclaim it as the best one you will ever eat.  I know this is a huge claim to make, but I can promise that you will see rainbows and halos of light when you eat it.  You will rejoice in ecstasy for the second coming of the holy Grilled Cheesus.  In fact, I am going to go so far as to say that our grilled cheese  is even better than your moms, just don't tell her I said that.
I are more than excited to be able to share our love for grilled cheese sandwiches, and all of our menu items.  We hope this has inspired you to go home, put on your apron and come up with your own perfect grilled cheese sandwich as a throwback to yesteryear and moms everywhere.  If you want to share your recipe, we would love to hear about it – you can post your famous grilled cheese recipe and photos to our Facebook fan page.  Happy grilled-cheesing!
The Uno Dué Go Story: For the Love of Food
When one thinks of Unos, instantly the iconic Chicago-style deep dish pizzeria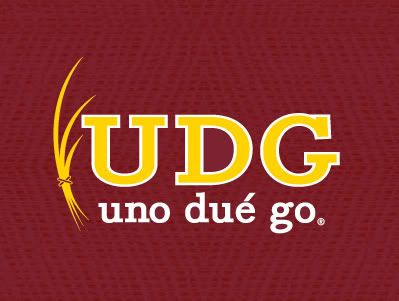 comes to mind.  It is no secret that pizza has been loved and devoured by all kinds of people for years.   Since its inception, Pizzeria Uno has embraced its pizza-loving heritage without escaping its roots.  On the flip side, it has become so much more than just a pizzeria, developing into Uno Chicago Grill, a funky family-oriented warehouse style restaurant offering hip and intense new tastes that are built on Uno's history of artisanal fare.  Frankly, it is hard not to look at the menu without drooling.  Anyone that dines with Unos knows there is a creative flair to the food that keeps both the young and the old coming back for more.  We just don't recommend licking the menu.
About three years ago, with a burning desire to branch out in new and exciting ways, CEO Frank Guidara, along with SVP of New Concept Development, Jamie Strobino, decided to create a unique concept that would focus on providing guests with an oasis of great tasting foods that are fresh, healthy, delicious and conveniently available on-the-go.  Thus, Uno Dué Go was born. 
It all started in the end of 2008 at the DFW airport in Dallas Texas when the Uno gods opened their doors to the first two Uno Dué Go's.  Hungry and often weary travelers were constantly subjected to the same old, boring, processed airport
"food".  It's bad enough dealing with airport delays and cancellations but having to eat awful food too?  Something had to be done about this travesty. Thankfully, the Uno Dué Go airport concept took off faster than a Boeing 747, leaving travelers who dined at Uno Dué Go in a state of post-meal travel euphoria. 
The excitement of Uno Dué Go didn't stop there. In 2010, Uno Dué Go decided it was time to "get an education".  Two new Uno Dué Go's opened on college campuses; Cleveland State University in Cleveland Ohio and The University of Wisconsin - Whitewater in Whitewater Wisconsin.  Both locations have been embraced by hungry students looking to feed their brains with fresh, natural and deliciously local ingredients.
This now brings us to August 2011. We are excited to announce that the very first urban location of Uno Dué Go's is slated to open at the end of September in downtown Boston.  This location aims to further the evolution of the Uno Dué Go
brand but with an exciting new spin; the downtown crossing location will be the first green restaurant with a solid commitment to organic, natural and local products whenever possible!  The menu has been stripped down to the bare essentials of what food should be -honest, authentic, sustainable and delicious.  Who said fast casual food had to be greasy, over-processed and unhealthy?  Uno Dué Go has made a promise to tell a story through its exciting new menu and location.  In fact, the Uno Dué Go story doesn't even require words.  It is told through the bright, vibrant colors of the abundantly fresh foods we use, the enticing smells of bread we bake fresh every day and our natural ability to recharge the body and soul through our unique, urban oasis. Watch out, Boston, you are about to be freshified! 
We hope you are as excited about Uno Dué Go as we are.   This blog, and our intent, is to invite you all along for the journey as we discover new items, build a green restaurant and create unique and tasty offerings that will keep you coming back for more.  This is our story; sit back, relax and enjoy the ride.